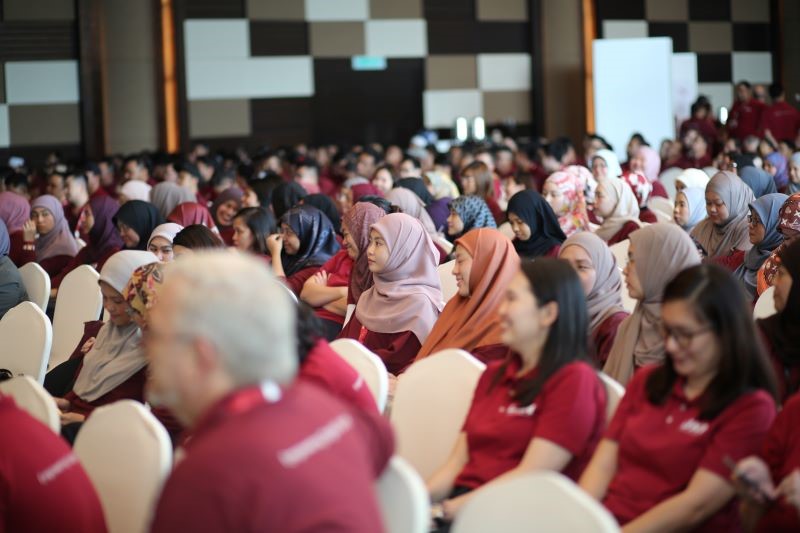 With the de-escalation of precautionary measures for COVID-19 by the Ministry of Health (MOH), Unified National Networks (UNN) held the first townhall of its new financial year FY2021-2022 at Tarindak D'Seni on 9th April 2021.
Held twice yearly – usually beginning and middle of the financial year, UNN townhall aims to provide its employees to be up to date on the latest and important information of the company and its ecosystem, establish a platform for employees to ask questions and give feedback, and ensure that every employee understands the goals and values of the company.
More than 600 employees, including secondees, interns, attachment students and consultants attended the townhall, where they learned about the targets and accomplishments UNN had achieved in the last financial year FY2019-2020. Performing better than planned, UNN employees were assured of the positive outlook for the company in this new financial year.
Few milestones shared included the refurbishment of the Telephone House in Sumbiling - more than 400 employees have now settled into the newly renovated and refurbished building as of March 2021; the main video conferencing solution provider for Brunei to host ASEAN Summit successfully online; the acquisition of 554 local headcount since last financial year and 68 trainings equivalent to more than 20,000 manhours that was carried out successfully; the establishment of Cyber Defence Centre in December 2020; the implementation of Single Radio Access Network (SRAN) that has helped Brunei move up from 11th to 4th place overtaking Malaysia and Thailand in terms of average download speed per internet user in Asia Pacific as of December 2020.
"With positive outcomes comes higher expectations for the new financial year and beyond," said Dr. Steffen in his closing remarks. "And the 4 quadrants – Delivery, Sales, Knowledge and People where deliverables are built upon are key to provide operational stability and support in our transformation journey."
To elevate the heavy but enlightening mood of its townhall, UNN hosted its first Family Day the following day on 10th April 2021 at Jerudong Park Playground where more than 1,200 UNN employees and their family members participated. The playground and waterpark were closed to the public from 10am to 8pm that day and offered UNN employees and their families the privacy to enjoy available rides and attractions.
Food and drinks supplied by 9 vendors – Bristodeli, ChaTraMue, Colobaba, M.A.H.'s kitchen, Moisjito, Potato Habit, Rumah Gelato, Stop Lok Go and Substation – varying from bento boxes, mixed fruit drinks and yoghurts, milk teas and coffees, fried noodles, flavoured fries, ice creams, skewers and sandwiches were provided to UNN employees and their families for free by UNN throughout the day.
Besides the free flow of food and drinks, those present during the UNN Family Day got to enjoy various rides and attractions available at Jerurong Park, including carousel, Ferris wheel, scary drop, water paddle, laser tag, waterpark, bumper cars, Telecombat and 4D Simulator.
UNN Family Day was organized as part of a company-wide initiative to bring all employees together as one UNN community and to promote work-life balance for employees and their families. Due to the positive response received, UNN will strive to organize similar company-wide events in the future.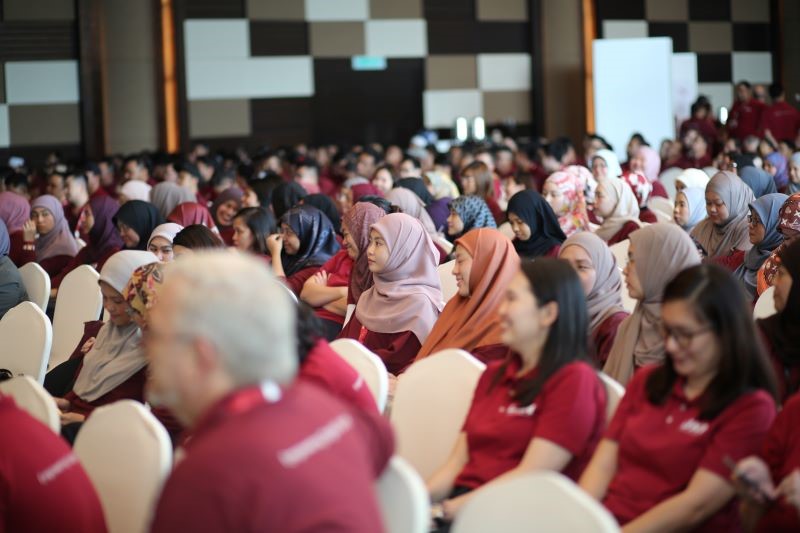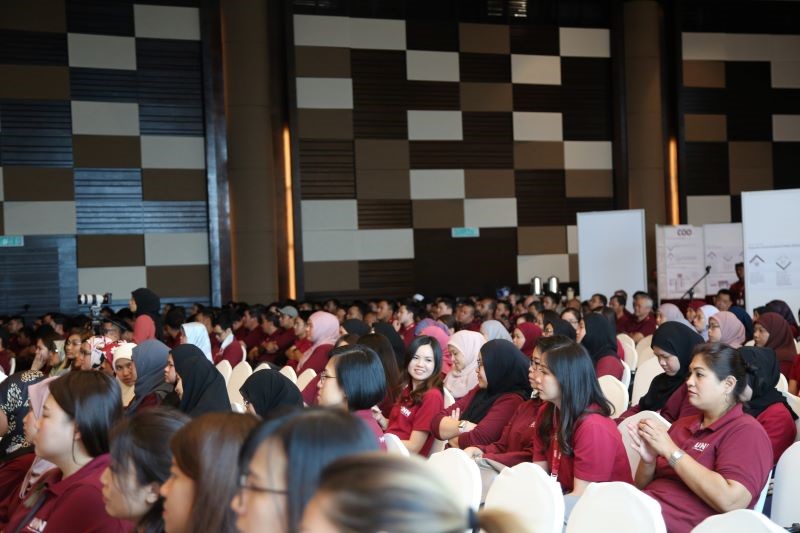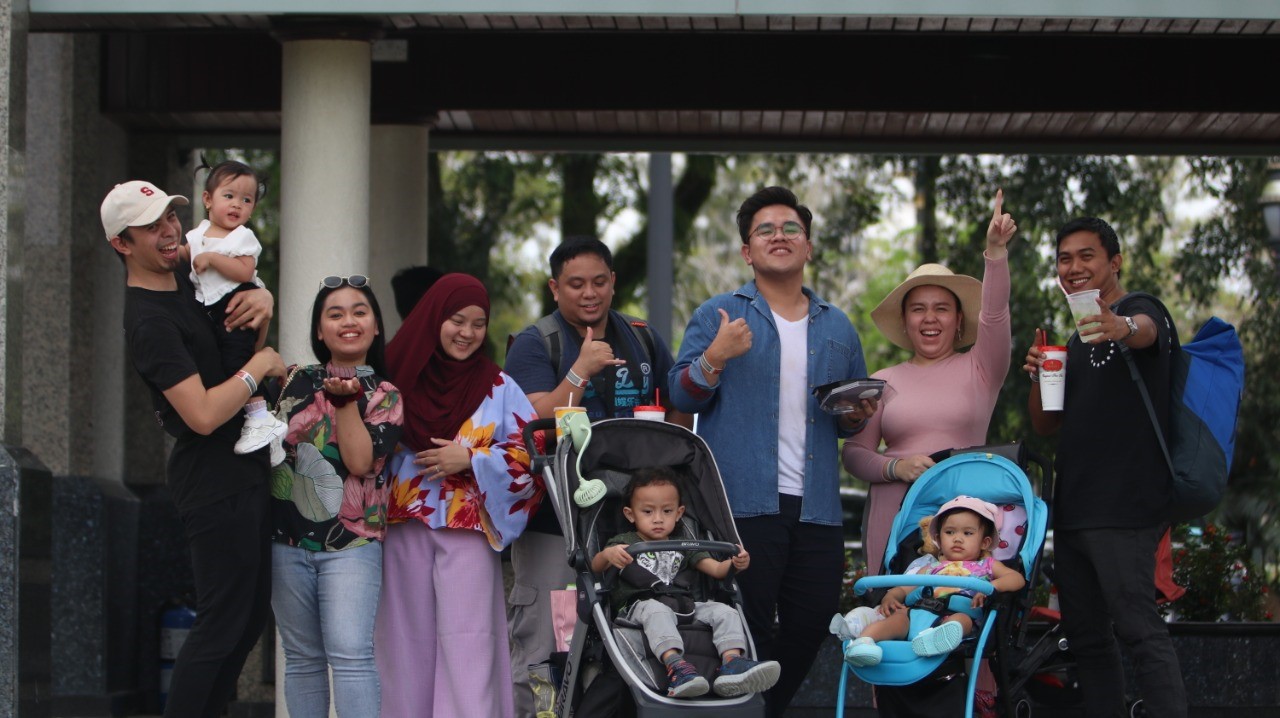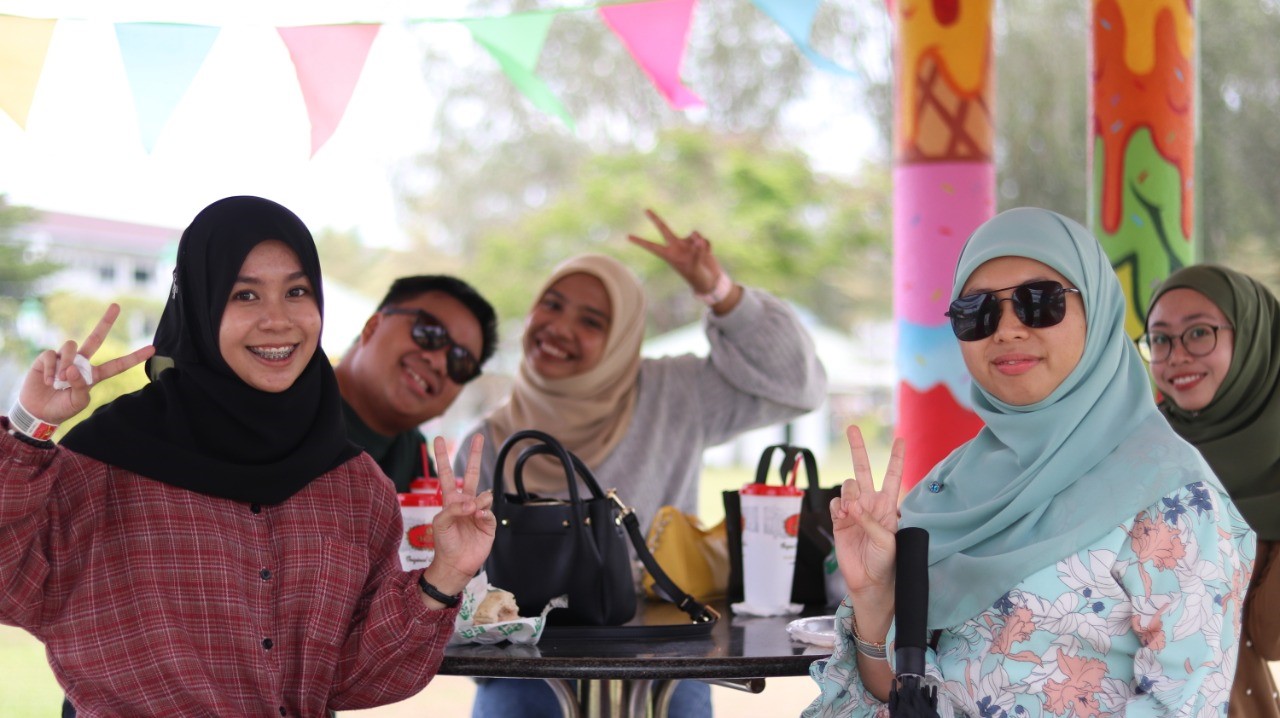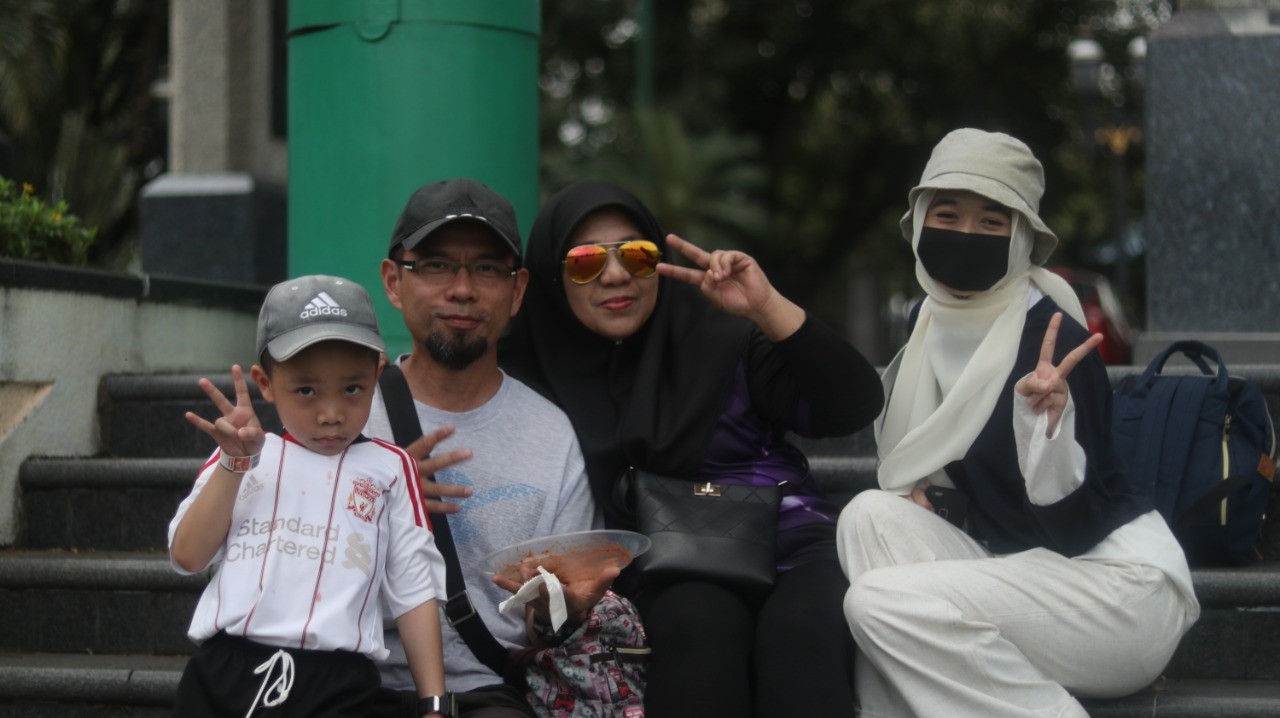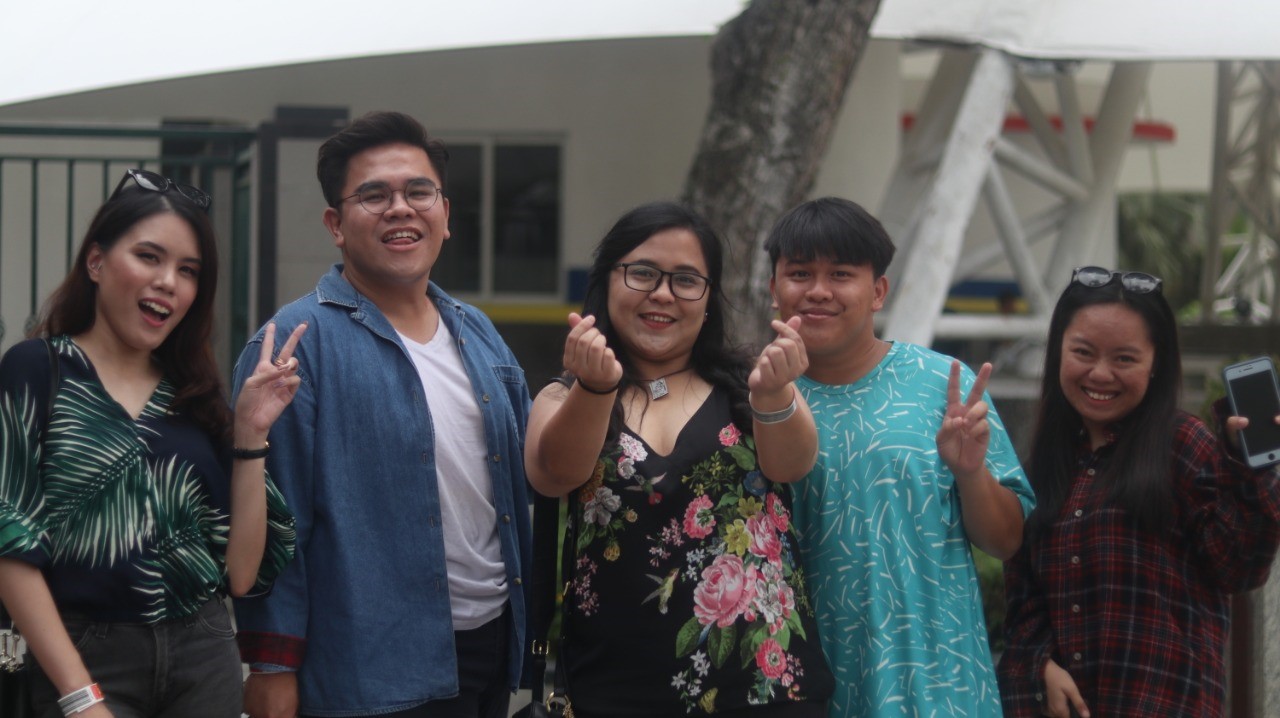 back