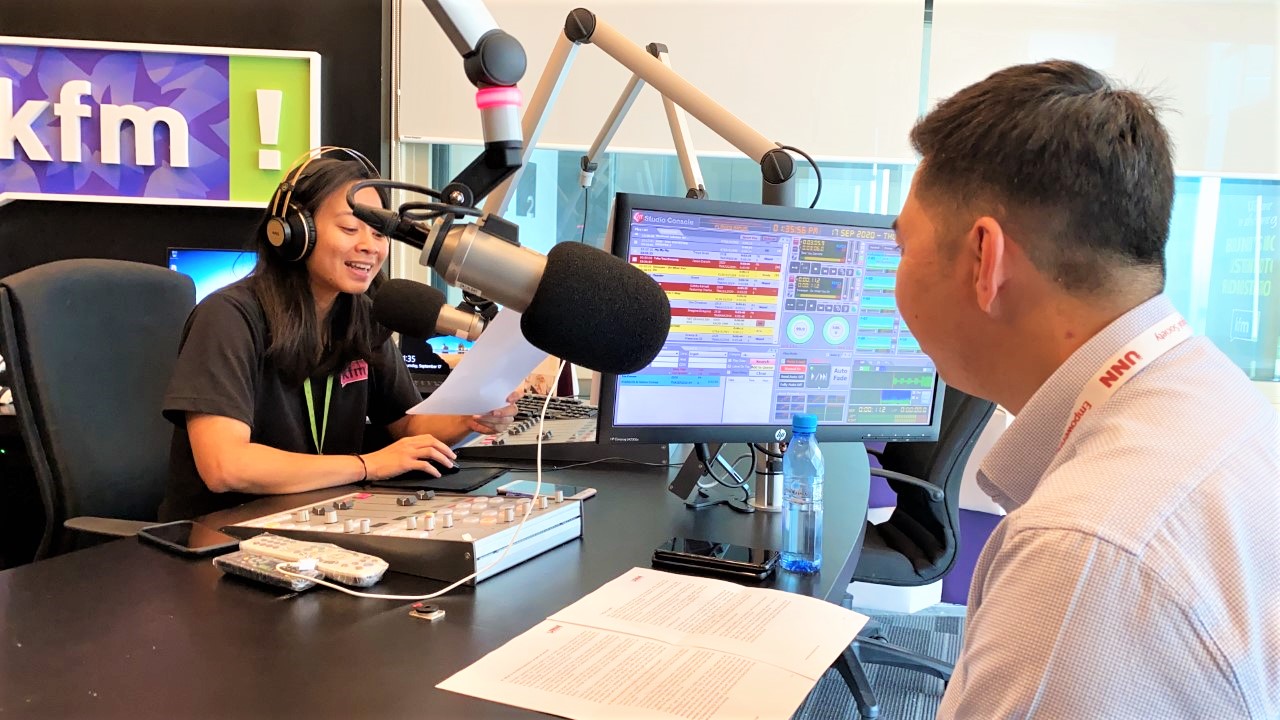 UNN recently conducted a live radio interview on Kristal FM to talk about ongoing efforts to fully modernise Brunei's telecommunications infrastructure, in a bid to improve the quality and speed of mobile networks in the country.
During the interview, Zulyada'in Ibrahim, Manager of RAN Strategy & End-to-End Service Quality, reiterated that through modernising the network infrastructure and investing in new technologies, UNN can significantly elevate the quality and array of services provided in the country, with better affordability and accessibility.
The main topics addressed were centered around the RAN expansion project, specifically addressing the potential disruption to existing mobile services within a specific area and providing high-level details of the number of sites impacted for clusters in the Brunei Muara district. Zul clarified that the project carries significant long-term benefits in terms of modernising the equipment in preparation for 5G deployment in the future, whilst also addressing the immediate needs of the telecommunication sector such as improving coverage through adding low-frequency carriers (700 and 900 MHz).
Zul concluded the interview by expressing UNN's utmost appreciation to members of the public for their support in this challenging undertaking which is expected to run for approximately 2 years. In addition, UNN also took the opportunity to thank its SalesCo partners for their support in helping communicate details of the project whilst also addressing concerns on potential service disruptions through their own channels.
back