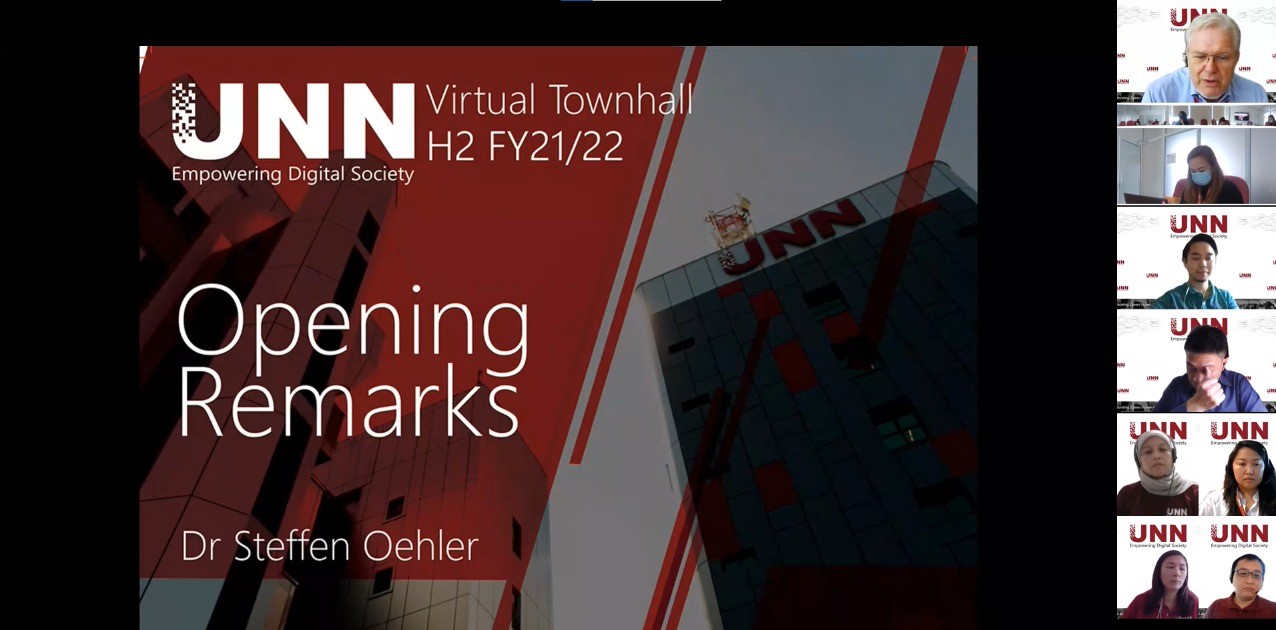 Last week, on Wednesday 27 October 2021, UNN townhall was held virtually as an alternative way for its employees to gather in one safe and secured space during the pandemic whilst adhering strictly to MOH guidelines and company's BCP policies.
A doa recital to bless the event, led by Pengiran Abdul Rahim Pengiran Haji Tuah, Transmission Network Operations Engineer and UNN Head of Religious Council, marked the start of the UNN virtual townhall.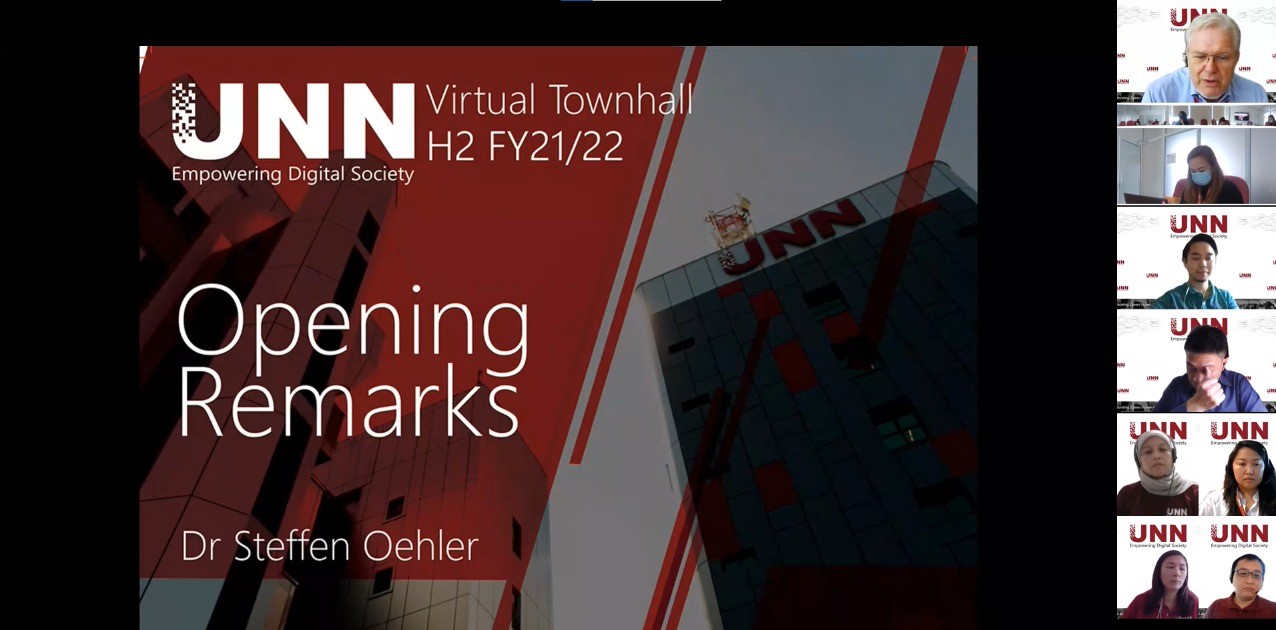 Dr Steffen Oehler, UNN Chief Executive Officer in his opening remarks, explained that having a virtual townhall, especially during this trying time, is important as it provides a platform for the company to be transparent to its employees about the company's struggles and accomplishments and to illustrate how employees can collectively work towards delivering what has been planned.
The second installment of the biannual meeting saw a line-up of agendas addressing the company's financial performance and revenues, operational activities and initiatives, milestones and achievements, future projects and development and employee welfare.
The virtual townhall concluded with a Q&A session that elicited active participation between employees and management team.
In his closing remarks, Dr Steffen emphasized the need to take care of employees' feedback as they are valuable to helping the company identify gaps and continuously look for ways to improve work processes and align everyone to them. He also expressed how proud he was to see the collaborative efforts from different teams and departments in overcoming the obstacles caused by the pandemic and keep delivering the necessary services as promised.
More than 85% of UNN employees attended UNN Virtual Townhall, marking the biggest virtual event the company has ever organized in bringing together an entire workforce onto one single platform.
back