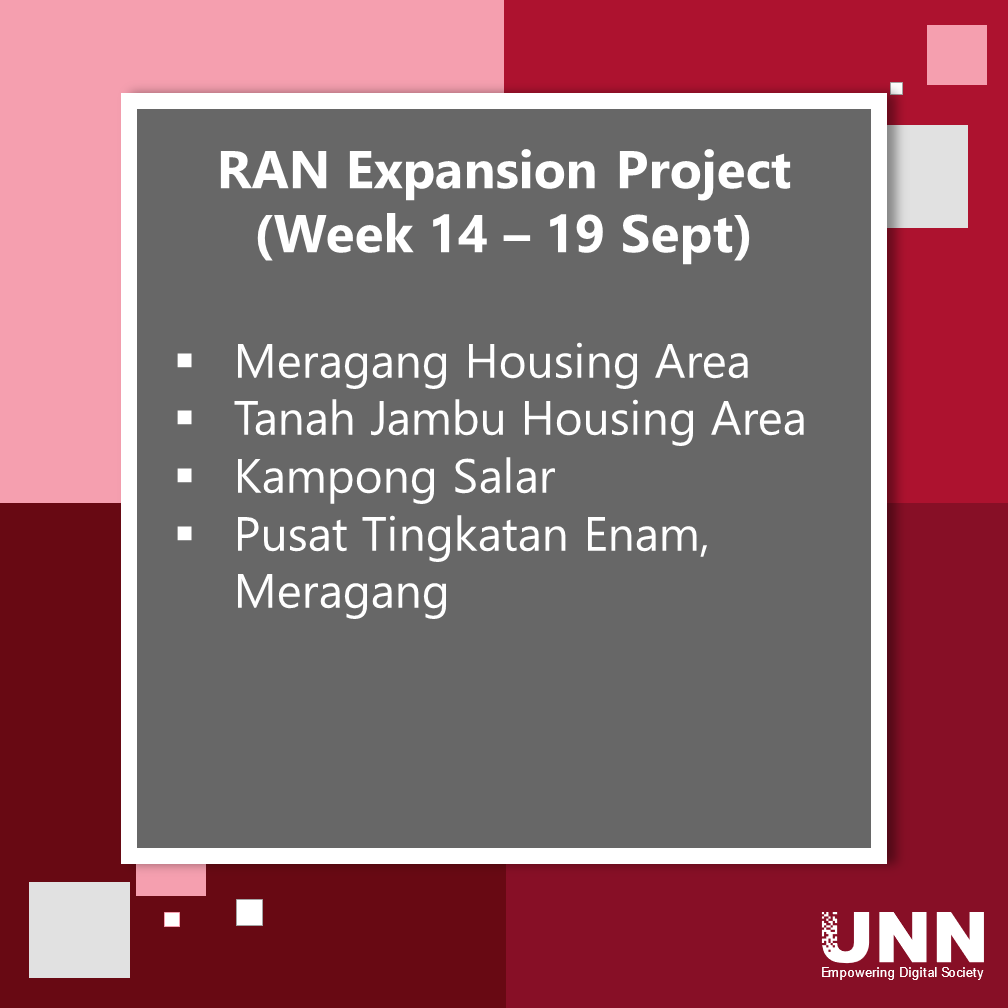 The Radio Access Network (RAN) Capacity Expansion project (as announced in our recent Press Release), will be commencing on the 14th of September 2020. The project will involve hardware and software changes on each base station. There will be short time windows, where the service in the base station will be off.
Service intermittence or downtime is expected to last about 10 minutes to two hours, affecting mobile users in the respective locations, independent of service providers DST, imagine, and Progresif. Service for most of the customers within the coverage area of that base station will be taken over by the neighboring base station.
For further inquiries on this project, members of the public can reach out to their respective service providers' customer care hotline at 111 for imagine, 151 for DST, and 177 for Progresif.
back