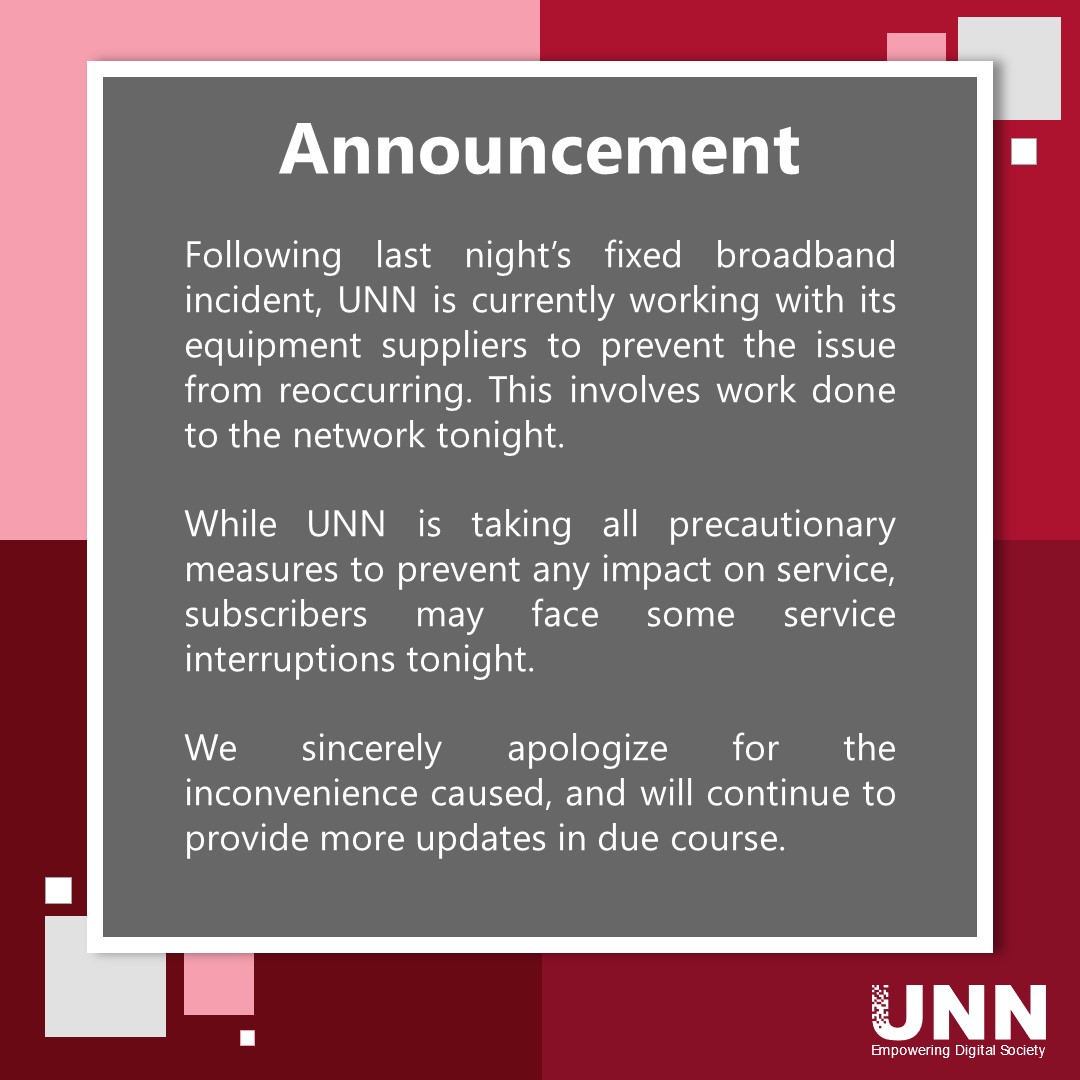 On 30th March 2021 at 08:26pm, UNN informed members of the public of an outage impacting fixed broadband services nationwide on its Instagram page. While redundancy mechanisms kicked in and mitigated the issue in large parts of the network immediately upon detection, some areas still experienced network degradations during the next few hours. The broadband services were fully restored by 10:45pm that same day.
Following last night's incident, UNN is currently working with its equipment suppliers to prevent the issue from reoccuring. This involves work done to the network tonight. While UNN is taking all precautionary measures to prevent any impact on service, UNN would like to inform members of the public that they may face some service interruptions tonight.
UNN sincerely apologizes for the inconvenience caused, and will continue to provide more updates in due course.
back