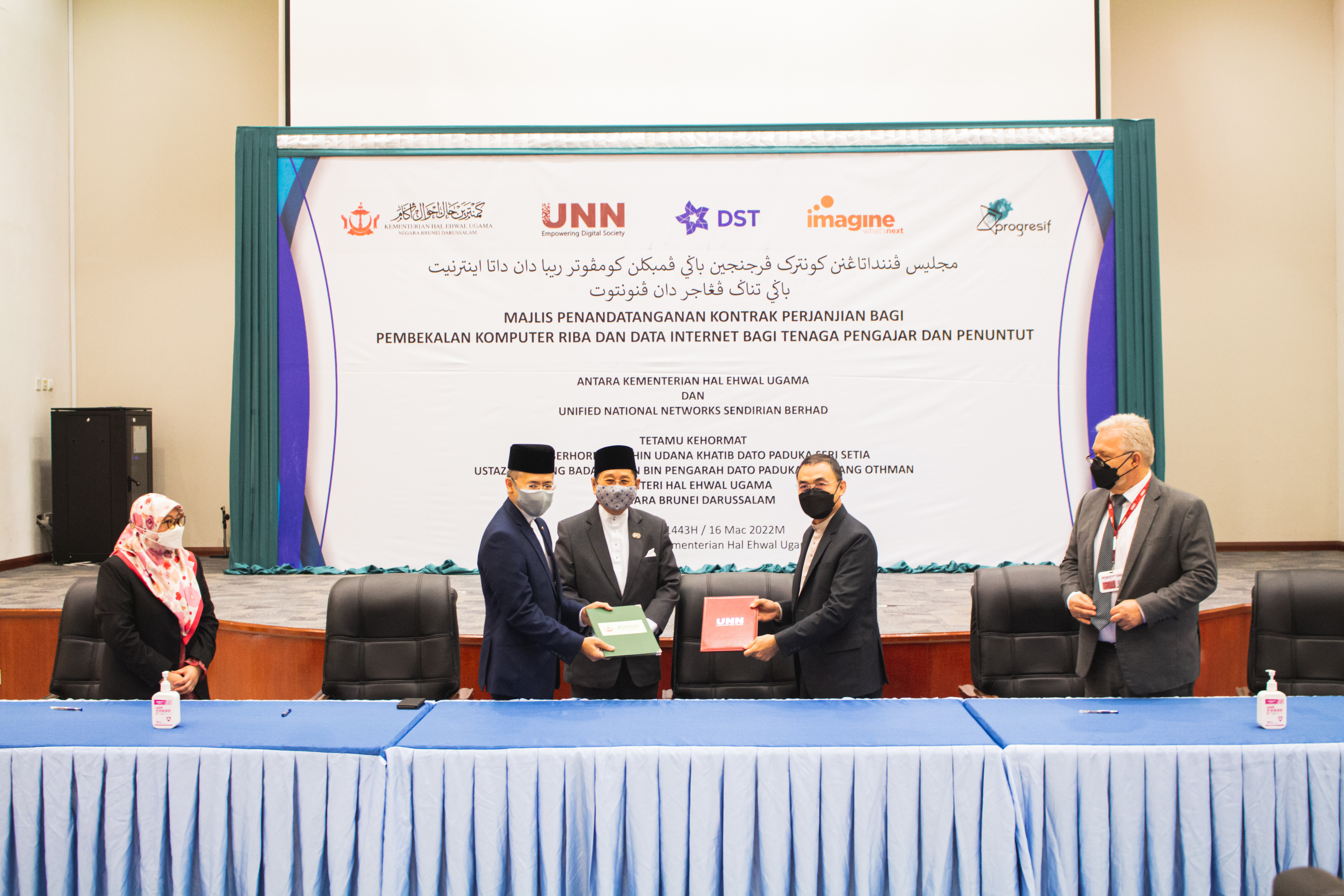 17 March 2022 - The Ministry of Religious Affairs (MoRA) and Unified National Networks Sdn Bhd (UNN) inked an agreement during a ceremony to supply laptops and Internet data for teachers and students at education institutions under MoRA yesterday. Minister of Religious Affairs Pehin Udana Khatib Dato Paduka Seri Setia Ustaz Haji Awang Badaruddin bin Pengarah Dato Paduka Haji Awang Othman witnessed the signing.
Signing on behalf of MoRA was Permanent Secretary at the MoRA Haji Muhammad Rosli bin Haji Ibrahim while UNN was represented by Permanent Secretary (Investment) at the Ministry of Finance and Economy Haji Khairuddin bin Haji Abdul Hamid in his capacity as UNN Deputy Chairman.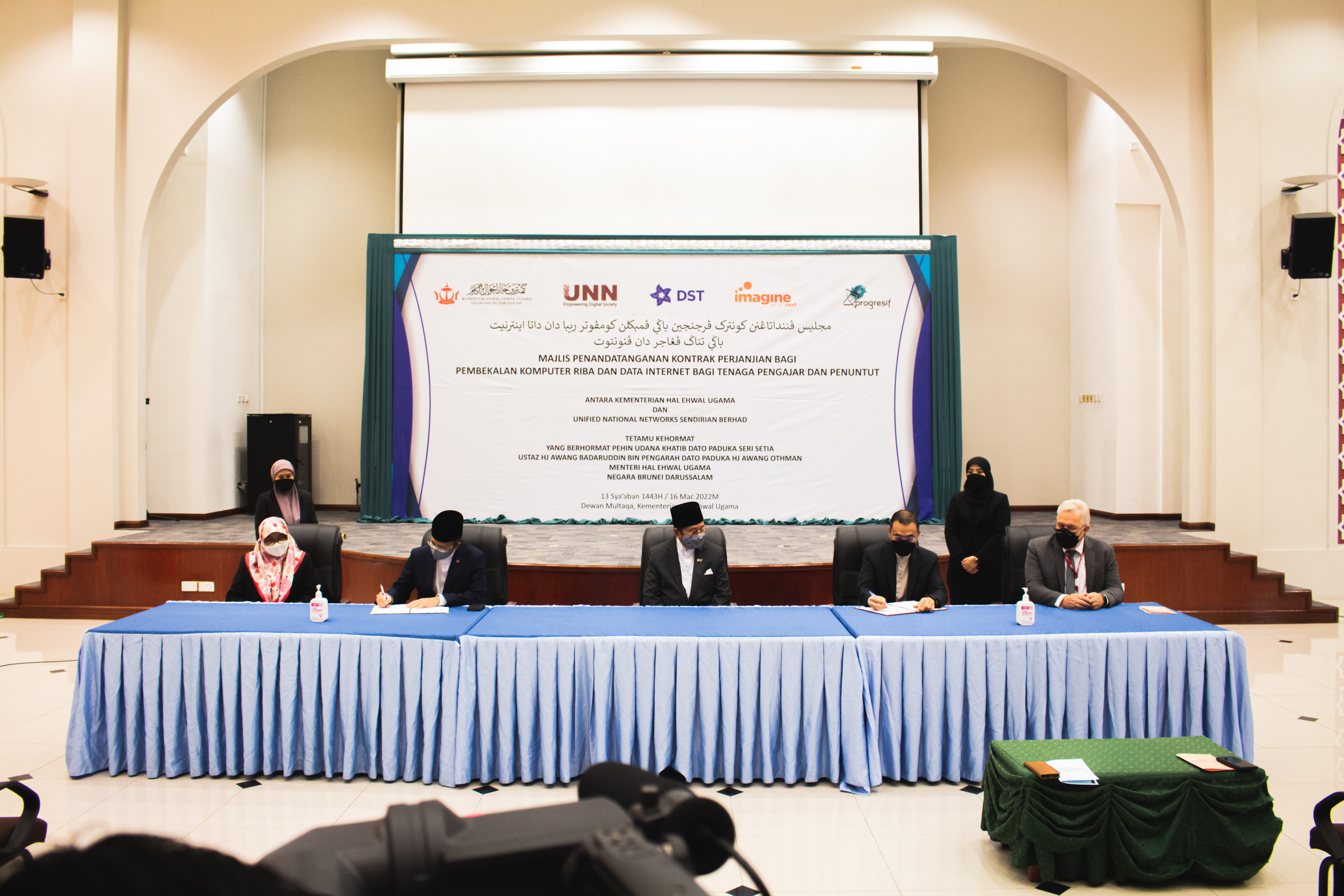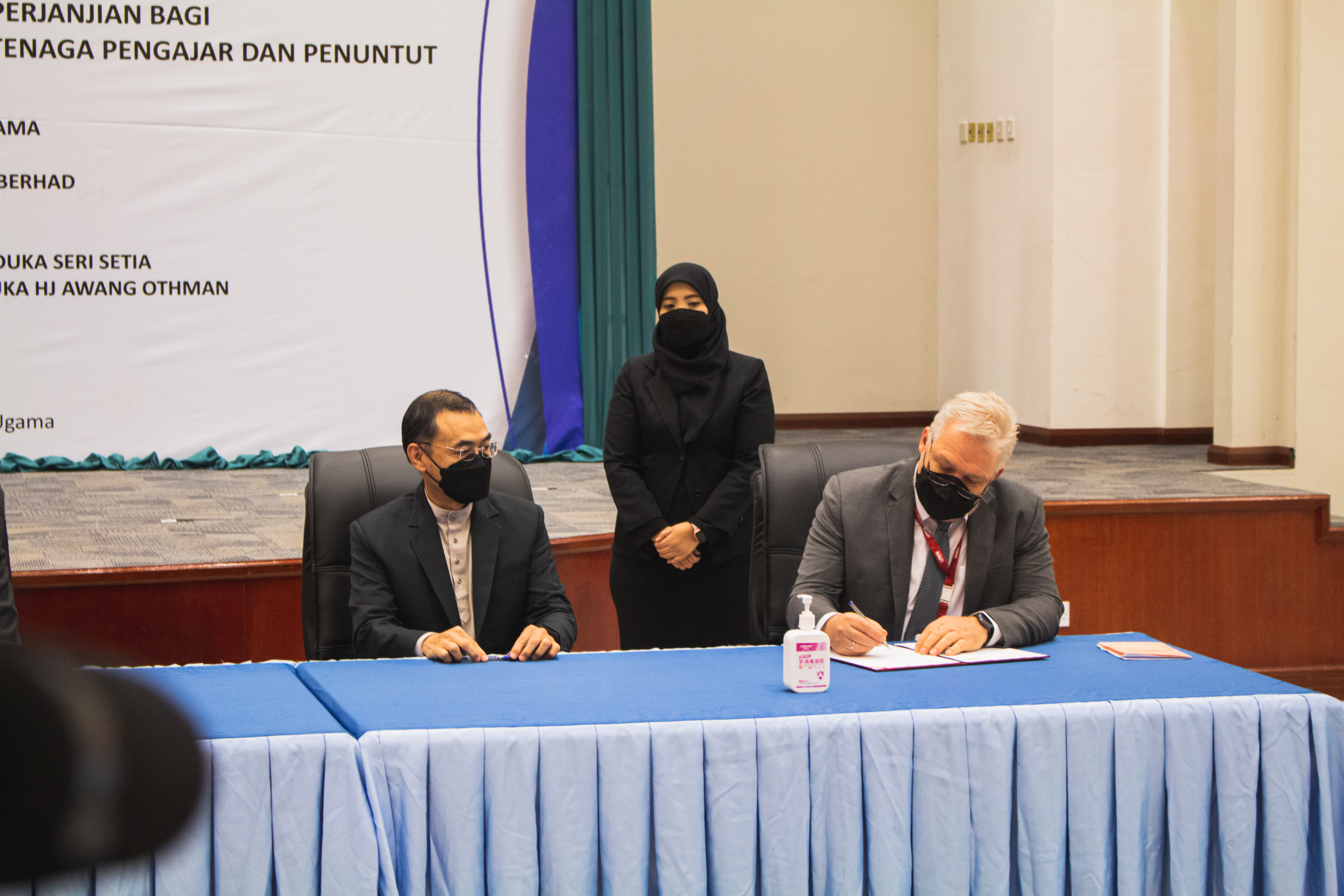 MoRA's Head of Information Technology Division Rosyanti binti Haji Lamat said statistics showed that there is a drastic increase in the use of digital technology in religious education institutions since online learning and teaching were implemented. She added, among the difficulties faced by teachers are; they do not have computers or gadgets as well as Internet data, while others cited outdated and incompatible operating system.
"These issues have contributed to some difficulties for religious education institutions to implement the use of digital technology in educational activities, in addition to computer and Internet data issues among students," she said. "Through the supply of laptop and Internet data for teachers and students project, 3,837 laptops will be supplied for MoRA. From the total figure, 3,442 laptops will be distributed to teachers, while 395 laptops will be distributed to underprivileged students."
UNN Chief Executive Officer Dr Steffen Oehler said, "With the re-emergence of COVID-19 last year, we have all learnt that we need to adapt to realities and to explore ways to continue what is important for us in a changing environment. Specifically continuing education, enabling our students to learn day by day is a very important aspect which led MoRA to addressing these needs together with the Ministry of Education (MoE). The move to online teaching and learning across the country requires a more fundamental sizing of an approach. It is also an innovative approach for the ministry, to add digital means of education to existing infrastructure and face to face learning."
The laptops will be distributed to students from Arabic schools under the Islamic Studies Department and Institut Tahfiz Al-Quran Sultan Haji Hassanal Bolkiah while 4,087 Internet data quota (10 GB) will be supplied monthly for teachers and students (those receiving assistance) for a period of three years starting April 1 this year. The distribution of laptops also include primary and secondary school religious teachers including government and private schools as well as special institutions. With the contract agreement, it is hoped that teachers can explore and implement blended teaching methods effectively.
The agreement was part of UNN e-Education project initiatives to supply teaching equipment for teachers in providing online teaching as well as for needy and underprivileged students who are unable to attend online learning class at home. The three-year-contract was carried out by the telecommunication infrastructure network owned by UNN along with telecommunication companies, Datastream Digital Sdn Bhd (DST), Imagine Sdn Bhd (imagine) and Progresif Sdn Bhd.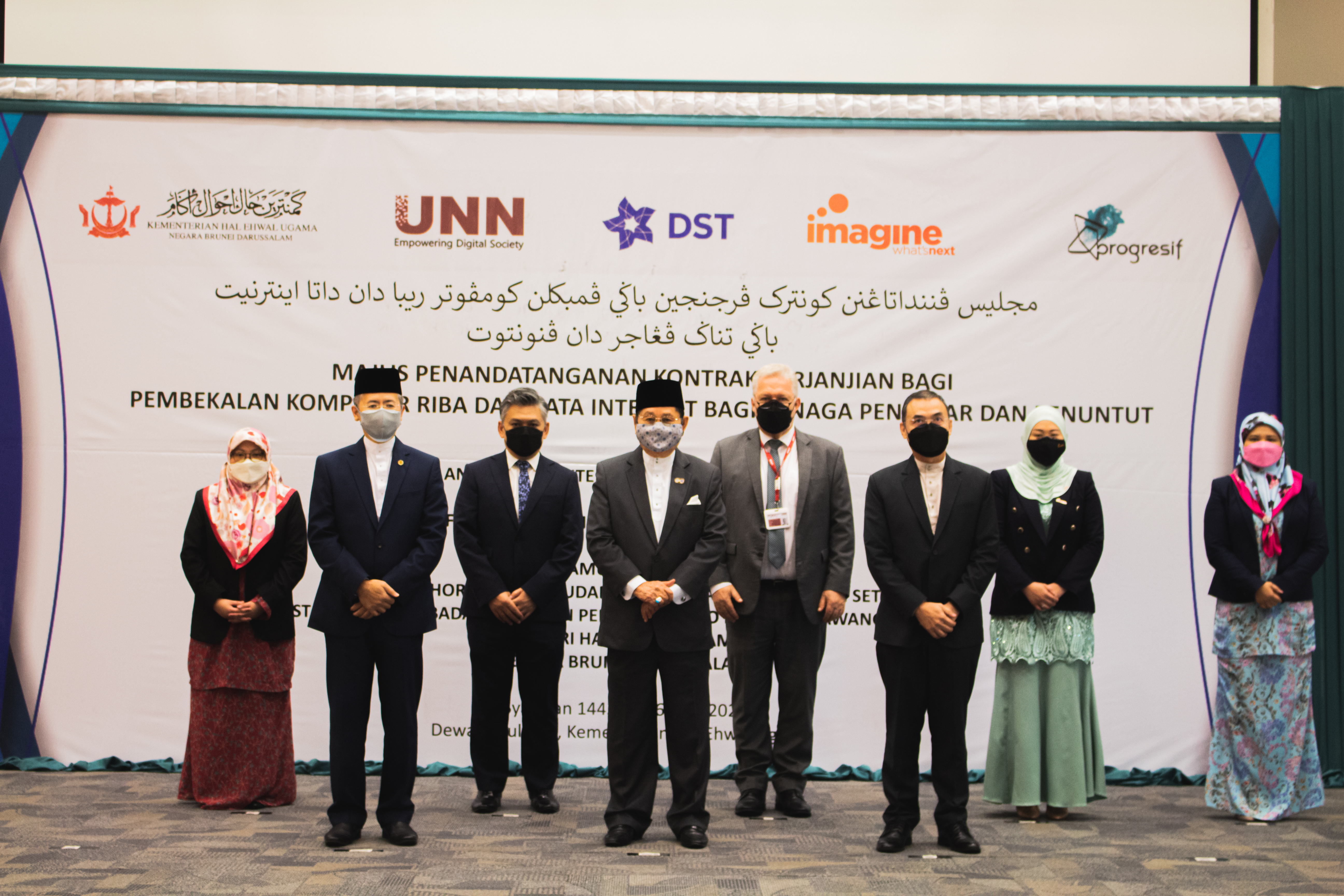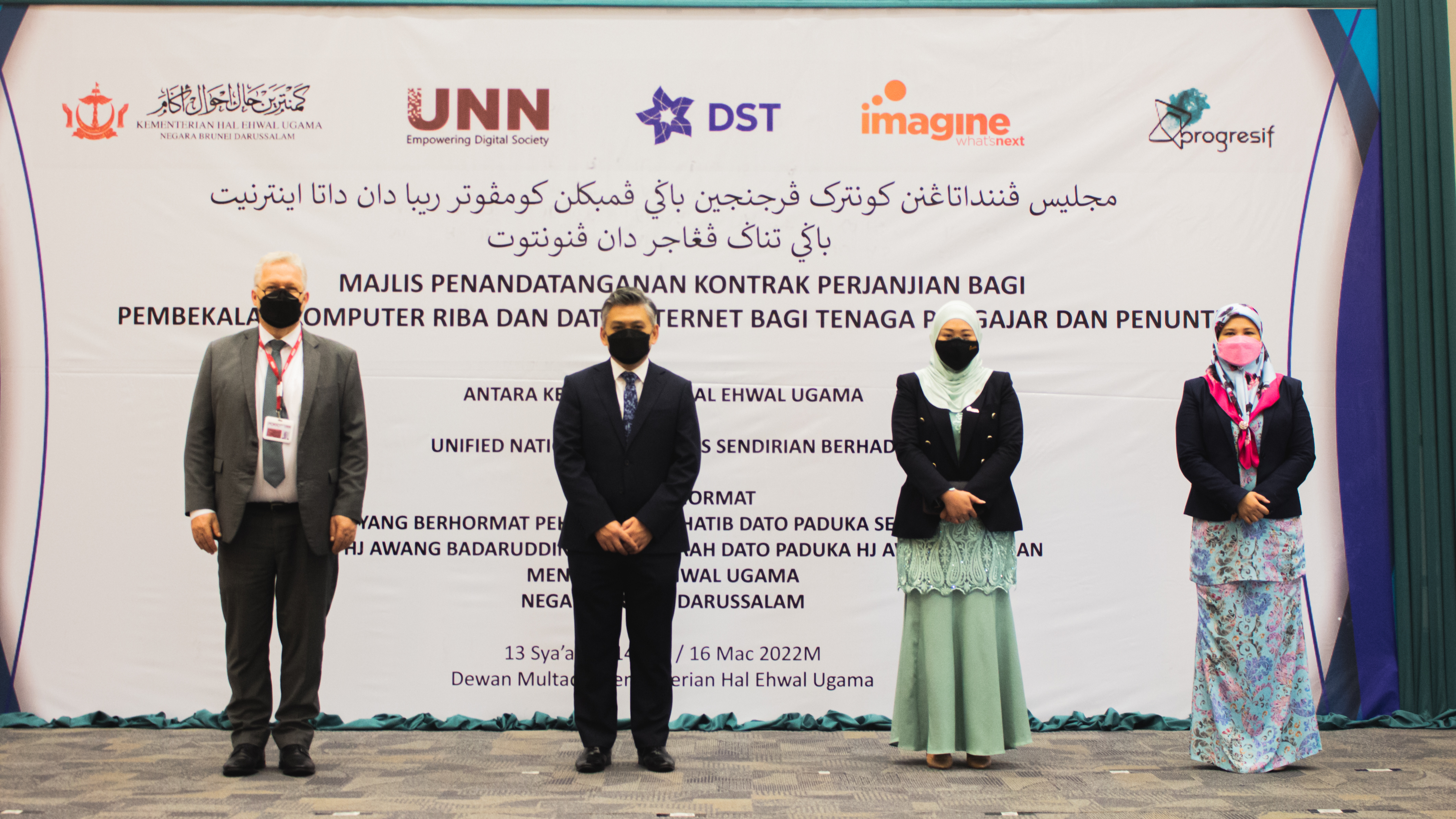 Story courtesy from Borneo Bulletin.
back