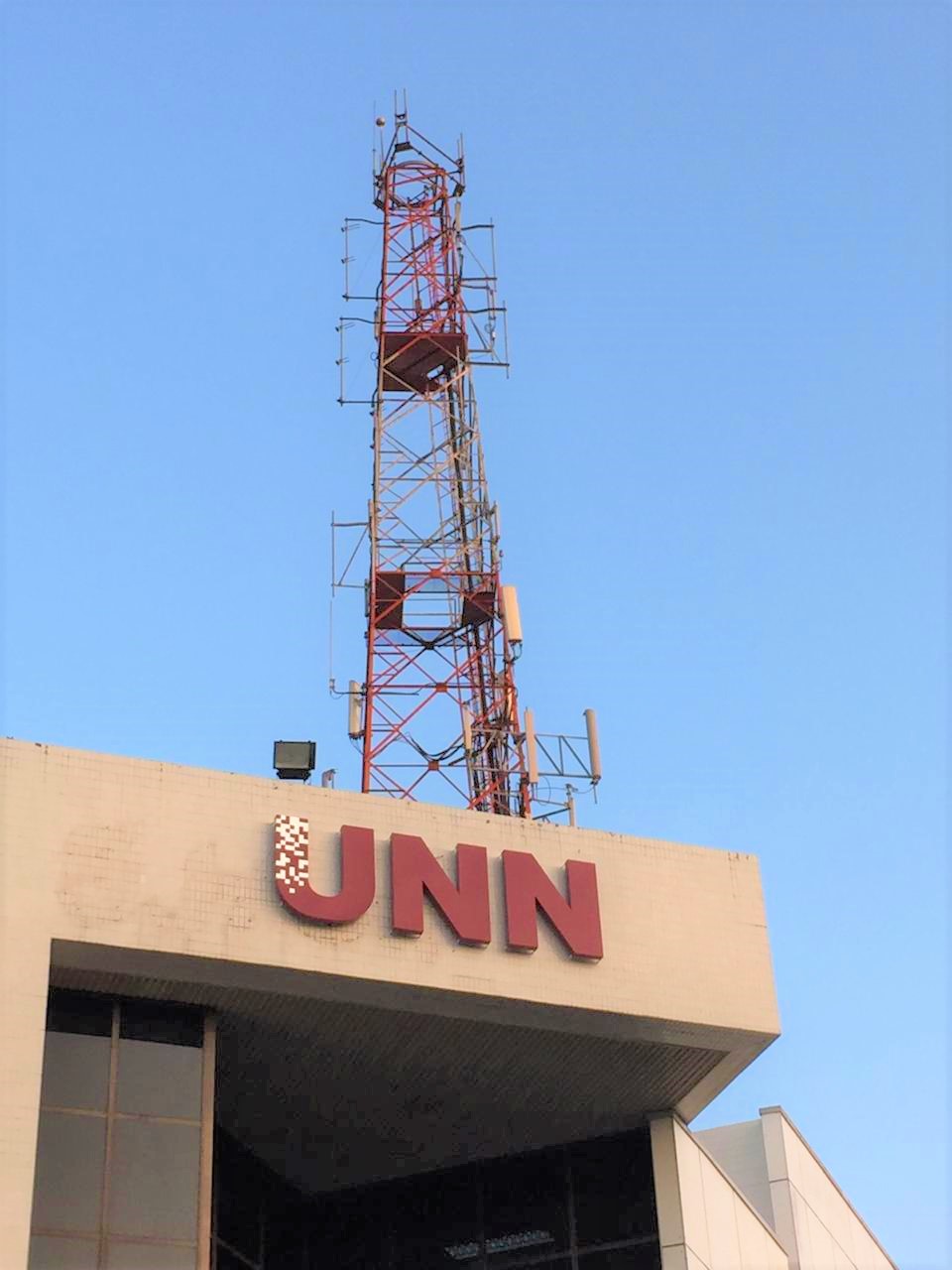 As part of the Unified National Network's (UNN) responsibility to modernize the existing telecommunication infrastructure in the country, UNN will embark on a new project expansion of the mobile Radio Access Network (RAN), which starts this month and will run over the next 30 months.
The RAN project mainly includes the consolidation of the tower infrastructure previously managed by DST and Progresif and the deployment of up to 120 new sites to increase coverage in rural areas and capacity in densely populated areas. The project will modernize the equipment on-site and comes along with modern operational practices. Due to steadily increasing demand in mobile data all over the country, additional radio spectrum will be added (especially for 4G) to increase the capacity of the network and ultimately the customer experience.
The project also enables UNN to improve the coverage of the existing network base stations in the near future by adding low-frequency carriers (700 and 900 MHz). This will have a positive impact on the coverage in remote locations and within buildings and will be deployed in all districts.
As this project involves hardware and software changes on each Base station, there will be a short time window, where the service in the respective Base station will be off. This usually applies only to a single Base station in an area, the service for most of the customers within the coverage area of that base station will be taken over by the neighboring base station. This applies to all mobile users in the respective location, independent of the service provider (e.g. DST, imagine, and Progresif). The service intermittence or downtime per base station should be expected at a minimum of 10 minutes and at a maximum of 2 hours.
UNN, along with its partners - DST, imagine and Progresif will work closely to inform all members of the public on the main areas of impact during the duration of this project via verified channels including social media and the UNN website.
For further inquiries on this project, members of the public can reach out to their respective service providers' customer care hotline at 111 for imagine, 151 for DST, and 177 for Progresif.
As the wholesale provider of Brunei's telecommunications network infrastructure, UNN will continue to implement innovative approaches to support the rapidly evolving industry with reliable infrastructure and services. As part of our long-term plan, it is our hope to enable the Gigabit society and initiatives for the Smart Nation, aligned with our vision and mission which aims to create a modern and cost-efficient digital platform in support of Wawasan Brunei 2035 and the ICT transformation journey.
back