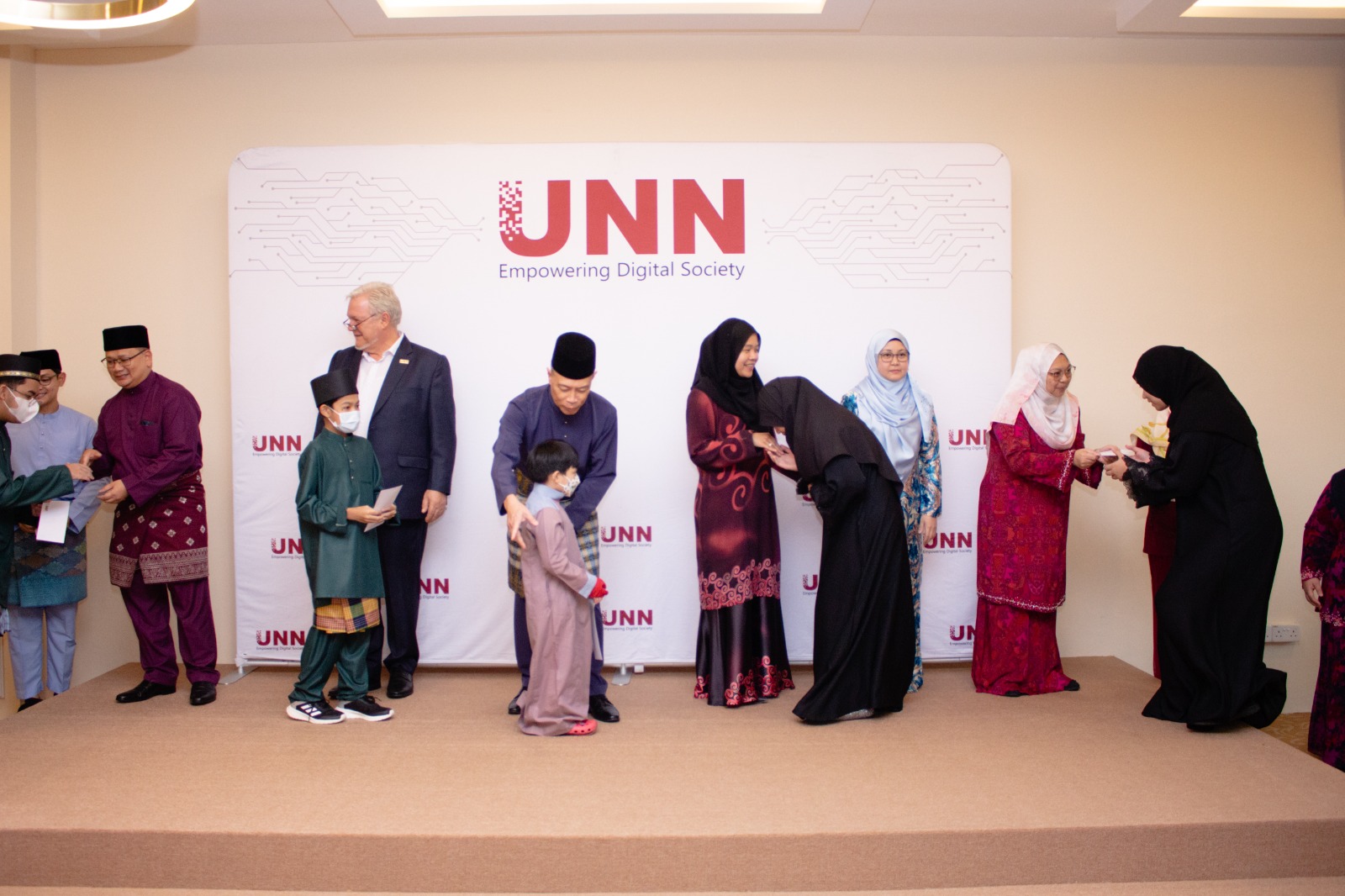 19 April 2023 - As part of its Ramadhan CSR Activities for 2023, Unified National Networks (UNN) has donated a total of B$5,900 worth of Hari Raya vouchers to 118 orphans ages between 5 years old and 15 years old identified under the Dana Pengiran Muda Mahkota Al-Muhtadee Billah for Orphans (DANA) charitable foundation.
Each Hari Raya voucher from UNN contains one B$50 cash coupon issued by YMRM for guardians to redeem textile and tailoring services at any YMRM textile store and make baju Raya (new clothes) for the orphans in their care. UNN chose YMRM because of its household name amongst the locals and because it has branches in all four districts in Brunei Darussalam, which makes it convenient for orphans and guardians to redeem the Hari Raya vouchers.
The first part of the Hari Raya voucher distribution was carried out via a donation drive-through at the UNN base stations located in Belait, Tutong and Temburong districts. The drive-through was planned to provide a quick and easy way for orphans and guardians to receive the Hari Raya vouchers from UNN. Guardians need only drive into the base stations, where volunteers from UNN stood by to register and hand out the Hari Raya vouchers to the orphans. 90 orphans in total (30 orphans per respective district) received the vouchers at the donation drive-through held from 10 April to 12 April 2023.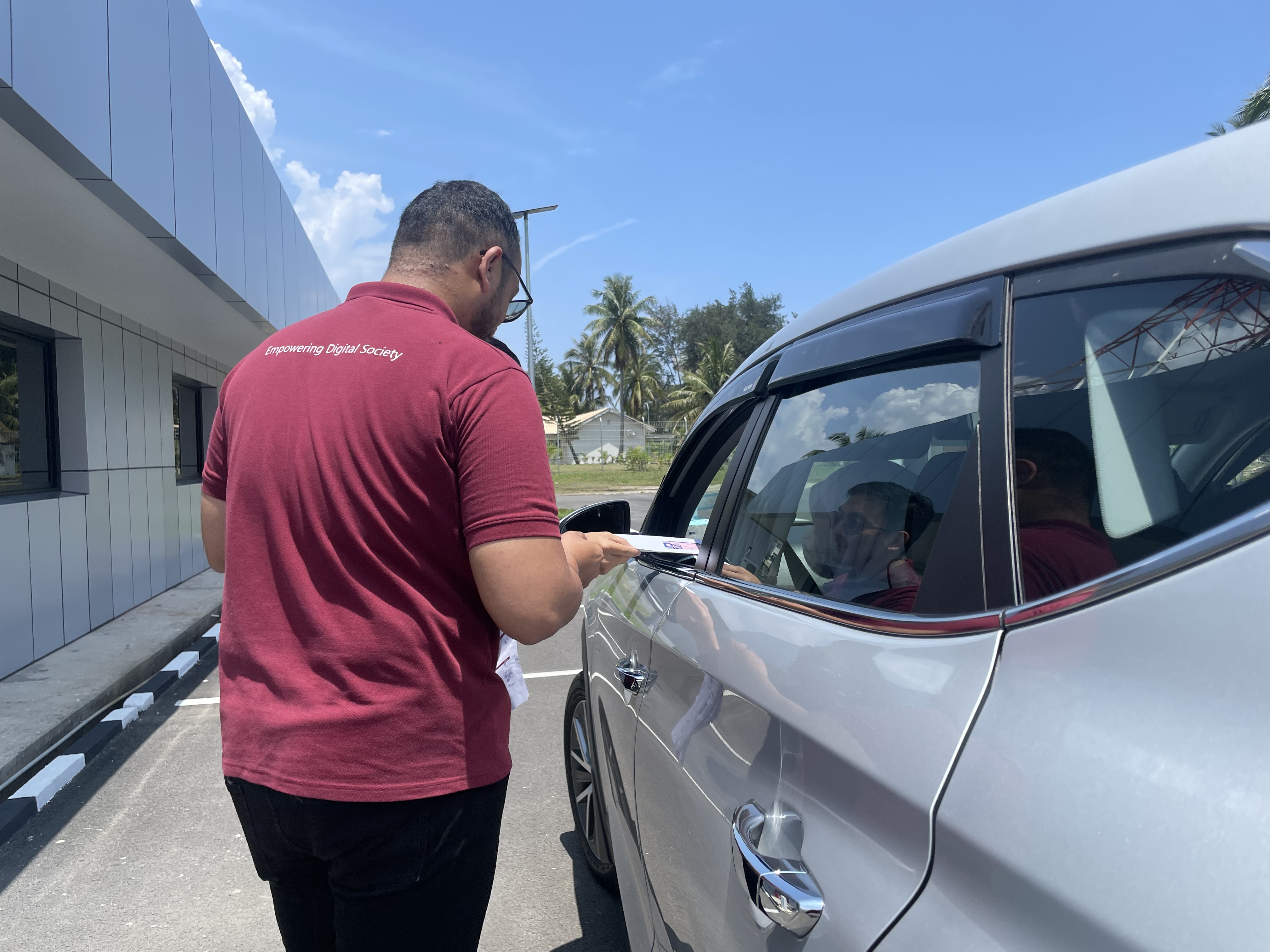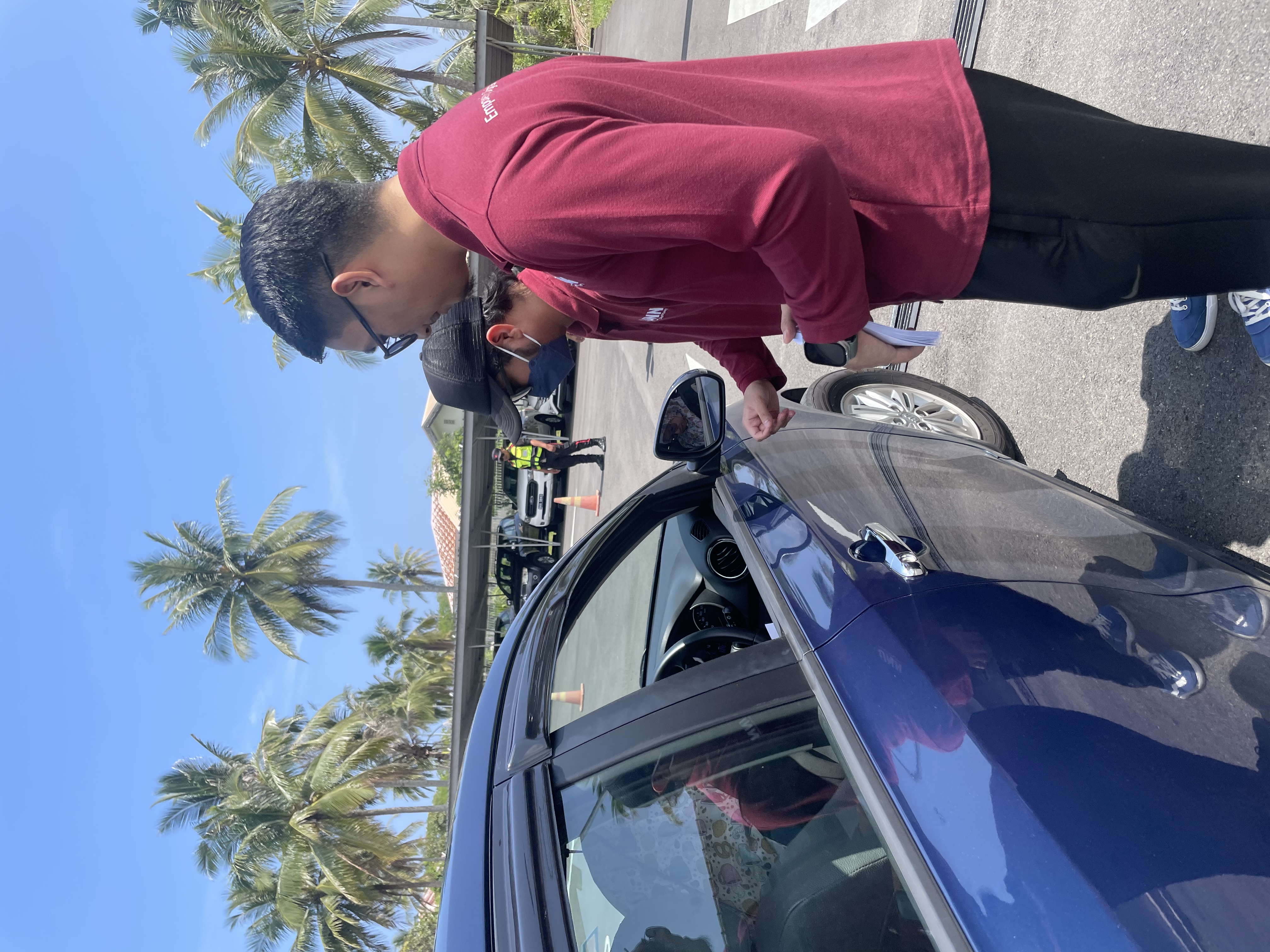 The second part of the distribution was carried out during an iftar with 47 orphans from the Brunei-Muara district and their guardians at London Hall, Airport Mall on 14 April 2023. Present during the iftar were UNN Board of Directors, UNN Senior Management Team, and representatives from Darussalam Asset (DA) and members of the senior management team and staff from UNN.
The iftar started with opening prayers and welcoming remarks from UNN Acting Head of Human Resources Dayang Roslaini before the Hari Raya vouchers were presented to the orphans by UNN Deputy Chairman Yang Mulia Pengiran Datin Seri Paduka Hajah Zety Sufina binti Pengiran Dato Paduka Haji Sani, UNN Director Yang Mulia Awang Haji Hairul Mohd Daud bin Haji Abdul Karim, UNN Director Yang Mulai Hajah Amalina binti Haji Ghani, UNN CEO Dr Steffen Oehler, UNN Acting Chief Operations Officer Mr. Chris Phan, and UNN Acting Head of Human Resources Dayang Roslaini binti Othman.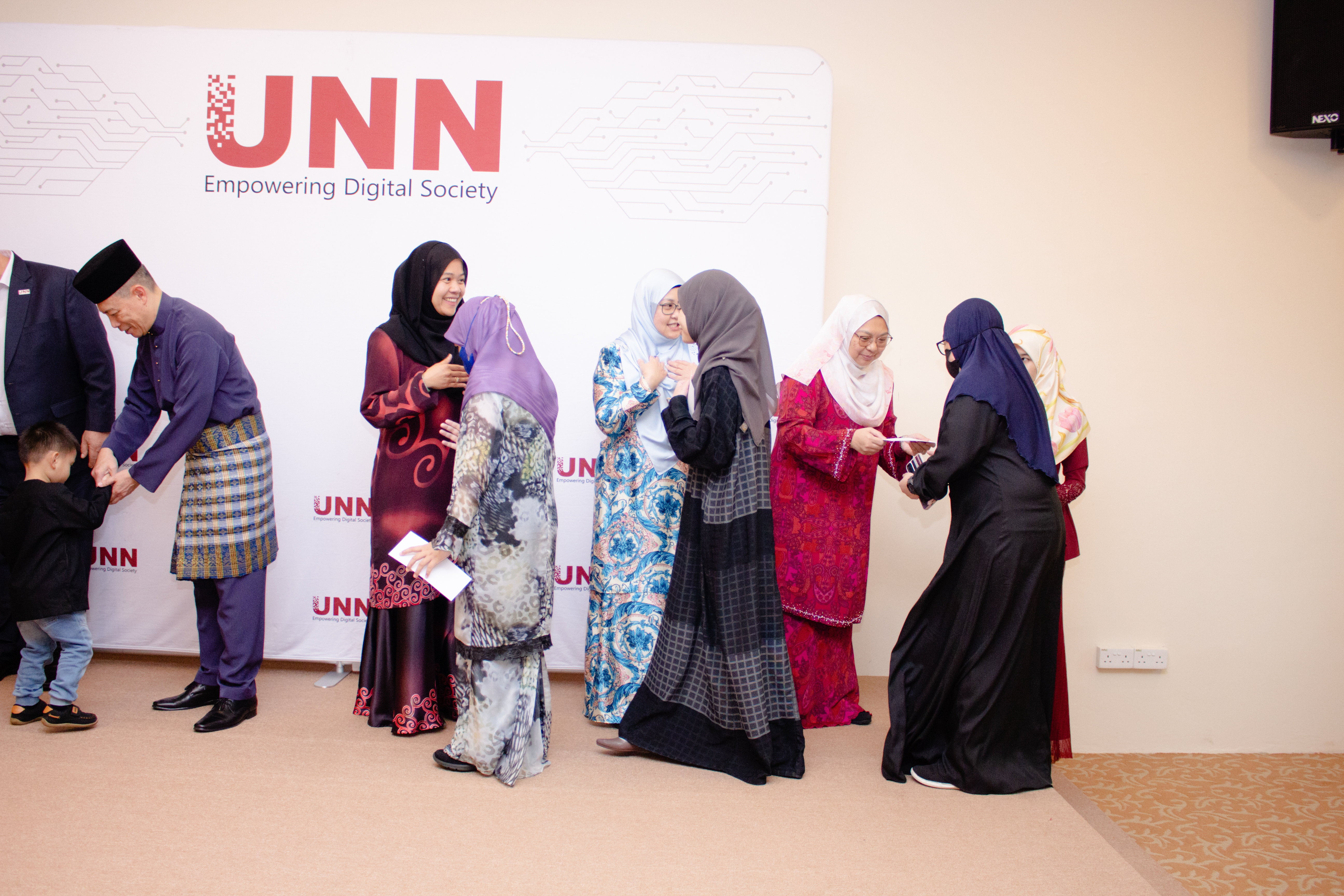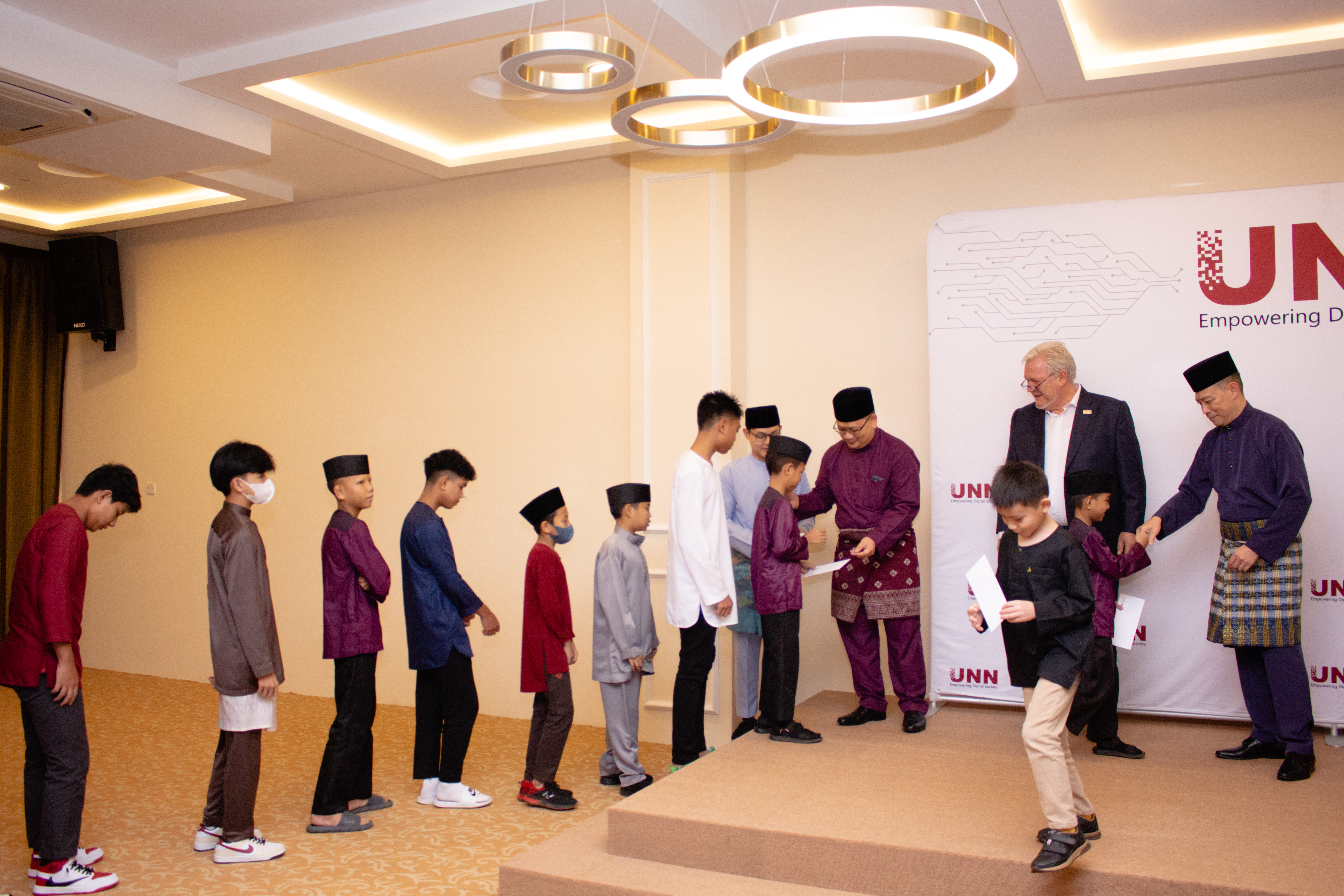 After the donations were distributed, all guests at the iftar joined the recitation of Surah Yasin and Tahlil before concluding with breaking of fast.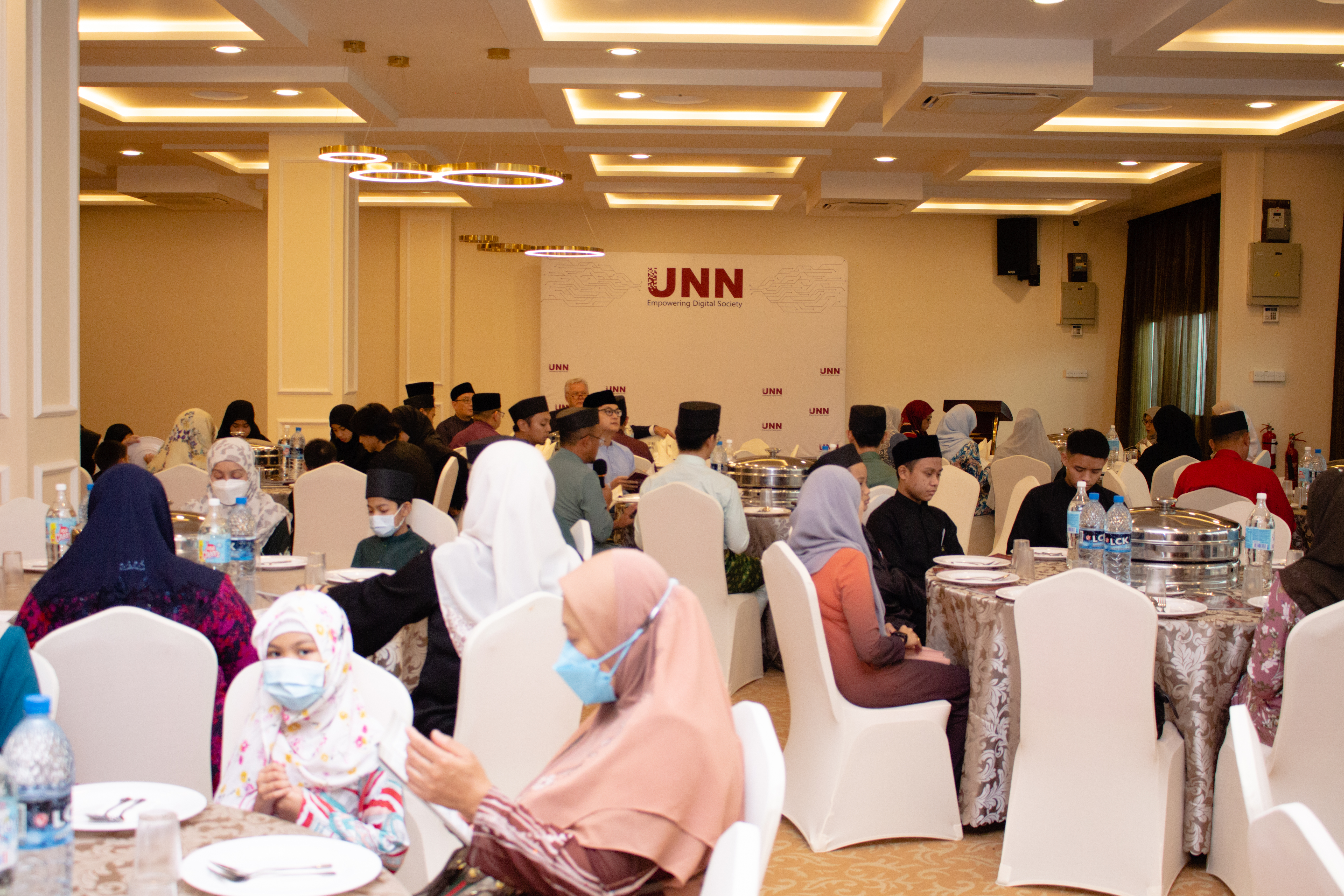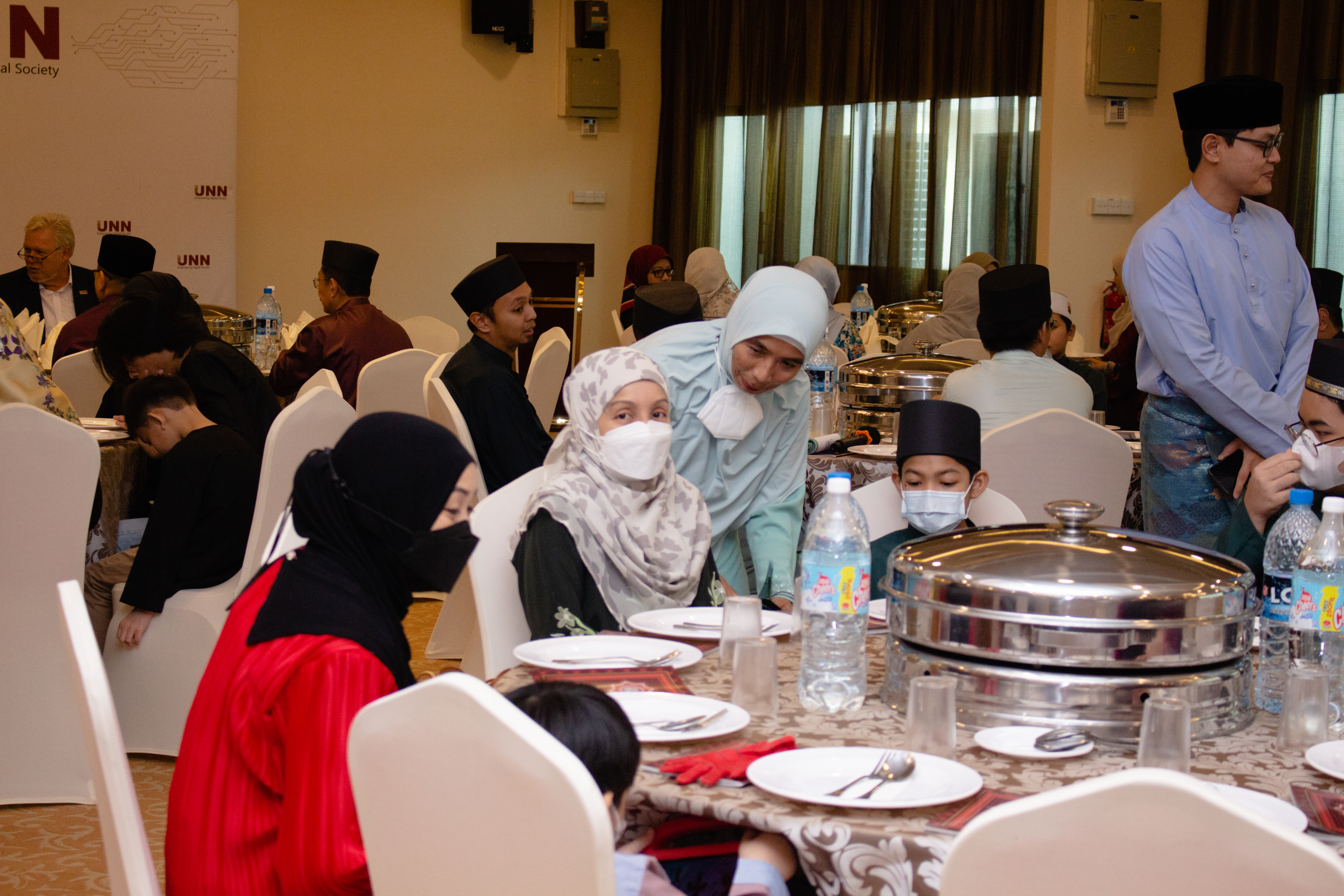 back